Match-Ride Rescue
is a side-scrolling arcade game. You play as an insect rescue ranger named Wick and bravely pilot a tiny ma

tch-powered hot-air balloon, saving other bugs from a flood. I created this project in Unity with three fellow Bradley University students late in Summer 2018. 
My role on the team was primaril

y as a programmer, but we all played significant design roles during development. 
Match-Ride Rescue was our submission to Week 55 of the Weekly Game Jam

 on Itch.io, themed around the phrase "Got a Match?". Through further development during Fall 2018, our game became a Dreamhack Atlanta 2018 Student Game Showcase selection. The game is playable 

on my Itch.io page.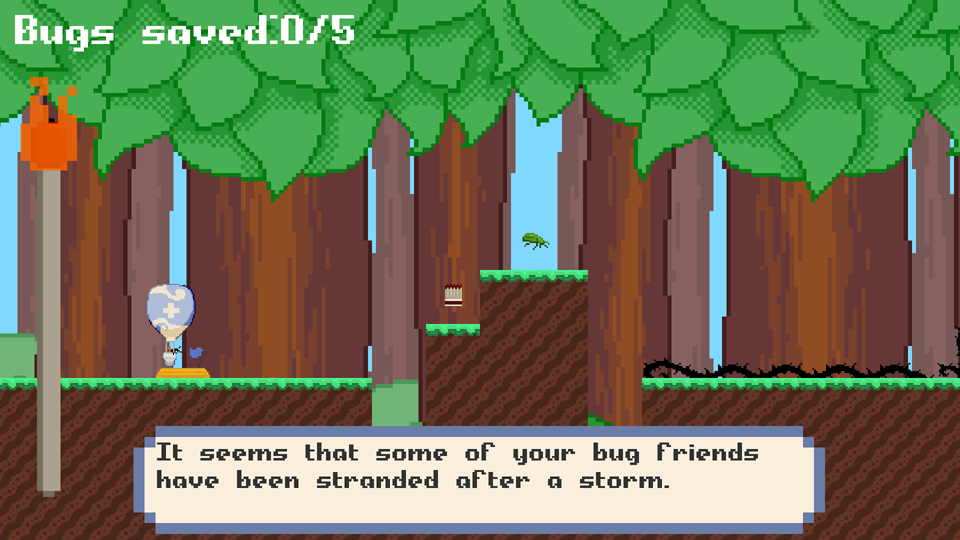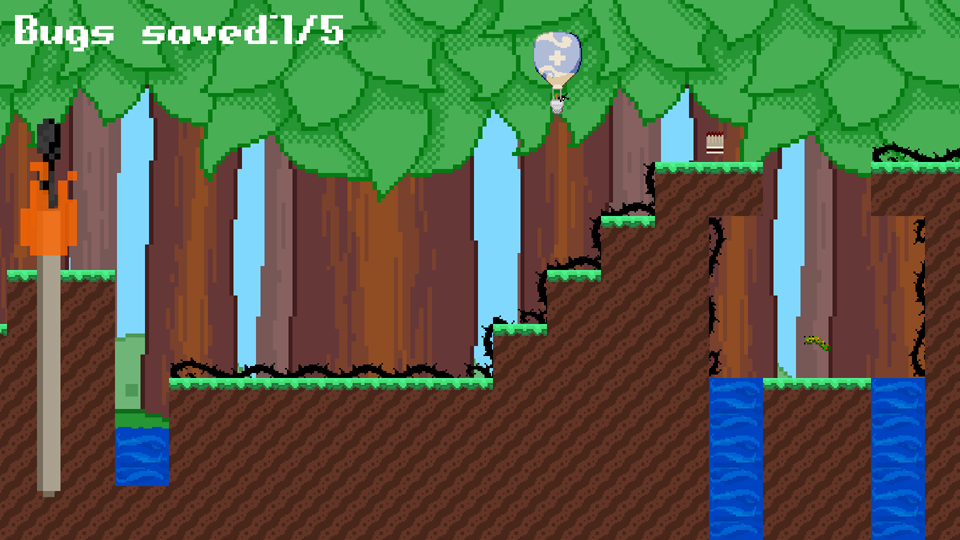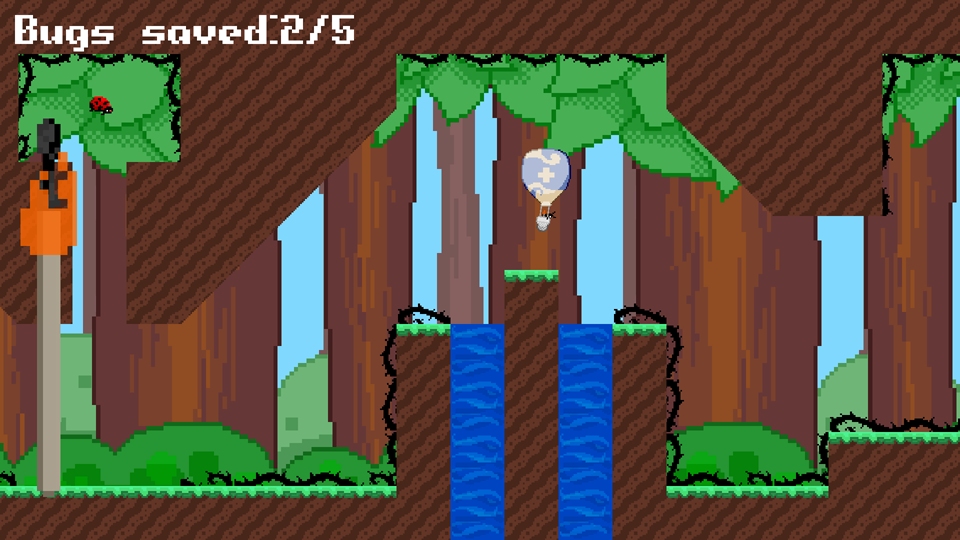 Credits for the game are available on the game's Itch.io page description. 
Further games I create with my Bradley colleagues and the newest versions of games I have already created with them are posted on our Itch.io page.